Timothy Horrigan's InSL (and OutSL) Writing and Other Creative Samples
Timothy Horrigan (with much help from Tammy Nowotny); November 2008—January 2009
---
Second Life-related samples:
A page about my "SesquiTammy" book and clothing store:
The stores is located at:
I have been selling clothes and Second Life-related books, as well as real life textbooks, using the Amazon.com affiliate program.
I promoted the web page and my store using Google Adsense/Adwords placements targeted at the United States, Canada and the Netherlands (as well as Puerto Rico and the US Virgin Islands until I noticed an excessive number of non-productive clicks coming from those territories.)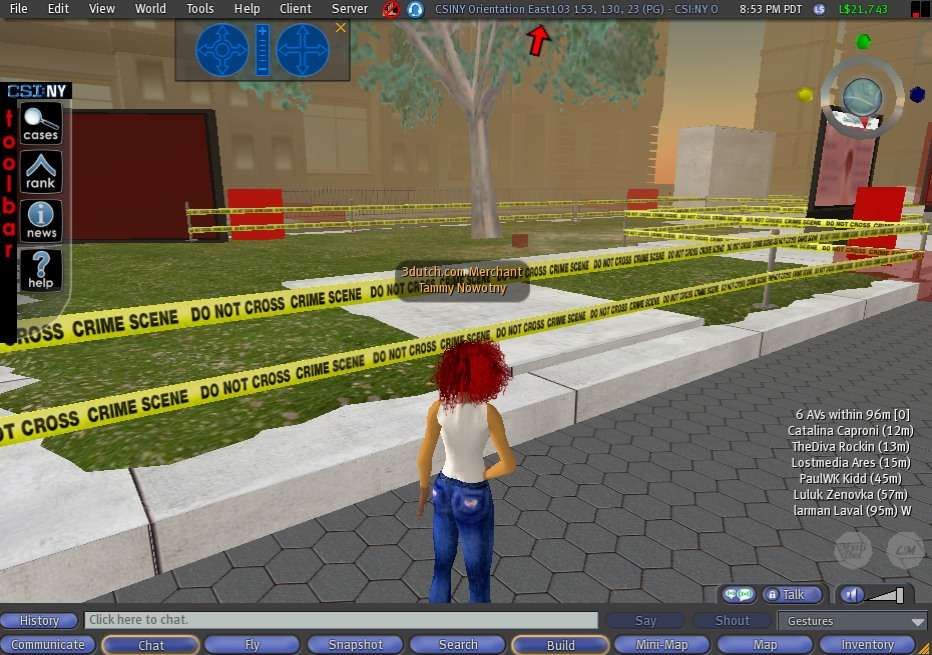 An October 2007 article: "CSI Comes to Second Life": (about the "Down the Rabbit Hole" episode of CSI:NY)

A review of Kelly Services's Second Life island (built by The Wishfarmers):
This page gets a significant number of hits from people who know little or nothing of Second Life, since I have several links from pages related to educational assessment testing. (Kelly recruits test scorers for my former employer, Measured Progress, of Dover, NH.)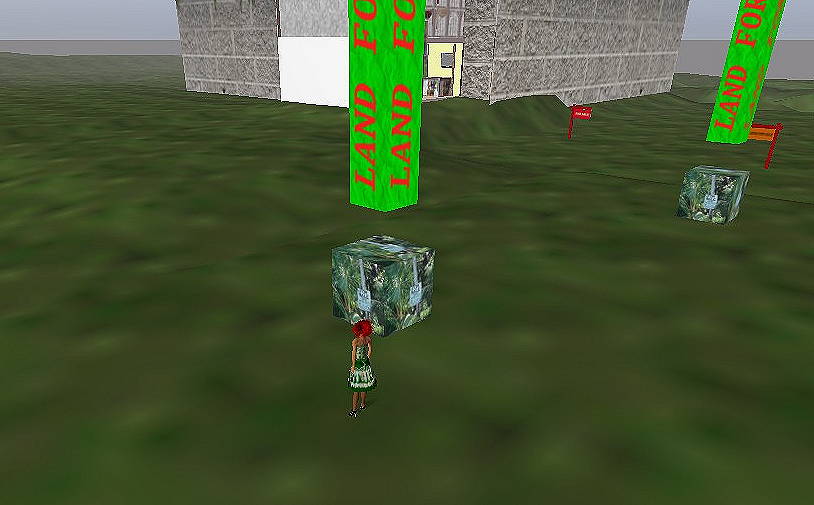 Three blurbs promoting land I bought from the Linden auctions for development and resale:
---
Other Writing Samples:
My 2008 Election page, promoting my candidacy for the NH House of Representatives:
A page promoting my novel The Forgotten Liars:
A press release for a 2006 Congressional Candidate forum in New Hampshire:
2006 letters supporting Carol Shea-Porter for Congress:
October 10, 2008 DailyKos Diary about a Congressional Campaign Debate Between Carol Shea-Porter & Jeb Bradley
February 26, 2008 DailyKos Diary about Net Neutrality:
My Amazon.com Spotlight Reviews of Anatoly Fomenko's "History, Fiction or Science?" vol. 1 & vol. 2
Estimated Snow Parameters for Vehicle Mobility Modeling in Korea, Germany and Interior Alaska: CRREL Special Report 95-23:
with Roy E. Bates (US Army Cold Regions Lab, 1995)
---
Web Videos:
These short videos were created using found footage and iMovie.

"The Secret Life of Brittany Murphy"

"LolliBank" aka "It's Not the Money Man" aka "Citizens Bank"
---
My Second Life Building Samples:
My Mindulle Freebie Store: Mindulle 240/152
My Gallii Freebie Store: Gallii 158/140 (next to the legendary Free Dove)
Brucehenge: Oppeano 52/132 (Second Life's only neolithic Bruce Springsteen shrine)
Timo's Blue Beach House: Dada 96/190
---
Resumes:
Timothy Horrigan's chronological resume in Microsoft Word format:
Timothy Horrigan's chronological resume in HTML format:
Tammy Nowotny's functional Second Life resume:
Timothy Horrigan's writing samples (a PDF file with much the same content as this page):
[December 20 2008] This page originated as a list of writing and editing samples I submitted in late September 2008 for a Web Editor opening at Linden Lab.
---
One thing which may be interfering with my job search is that the web tools I have been using since 2004 have been fairly simple. I have built a fairly large and worthwhile website using these tools— TimothyHorrigan.com has over 300 pages (even though very few users bother to look at more than one or two of them.)
I do everything on an old MacMini. I do most the text editing with OpenOffice.org, which is a great free program. In fact I would still prefer to use OOo even if it was as expensive as Microsoft Office.
I clean up the HTML files with TextWrangler, which is the freebie version of BBEdit. I do my image editing with GiMP and Graphic Converter and occasionally OpenOffice's draw module. I ftp the files to my web server with Fetch.
Those are all great products, and in fact for a Mac user like myself they are indispensable. But, none of them are buzzwords which recruiters search for, not even OpenOffice.org. (Minor digression: recruiters tend to use experience with the most familiar names in software as metonymys for the skills needed to use the software. <RANT>So, for example, instead of asking for writing and document-creation skills, recruiters look for "Microsoft Word experience," even though there are other— and in many cases much better— word processors and desktop publishing packages. Instead of looking for number-crunching and data analysis skills, recruiters look for "Microsoft Excel experience," even though Excel is spectacularly ill-suited to many of the tasks people use it for. Excel is a nice spreadsheet, but it's a horrible database engine and an even more horrible data-visualization program.</RANT>)
See Also: